Exhibition announcement: "BARRIERS" 26th April – 10th May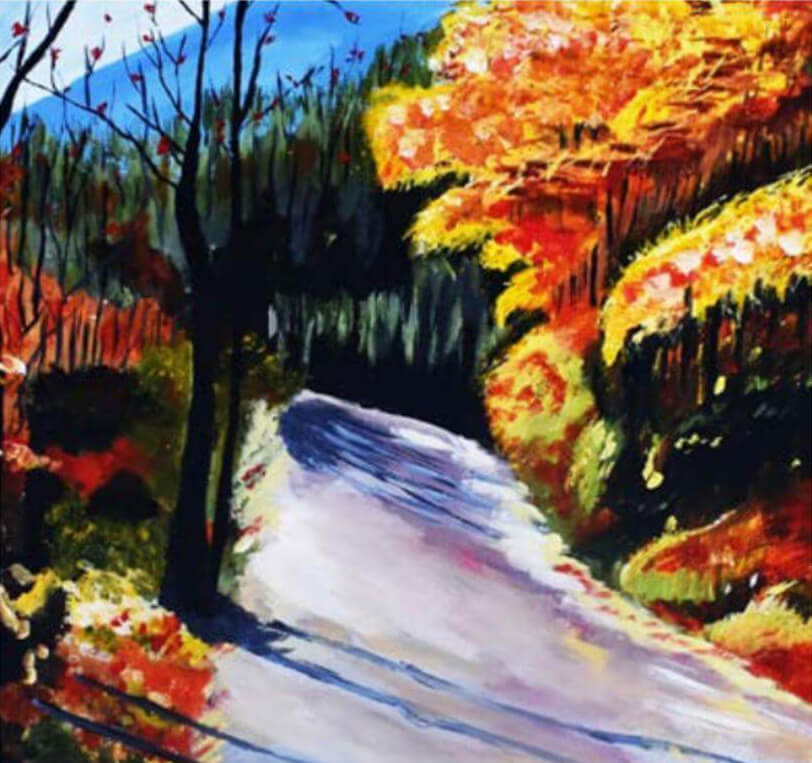 This collection of over 150 paintings is in celebration of the Studio's 5th year; the artwork demonstrates the power of the human spirit and the freedom of the imagination.
Come and be inspired by this collection of landscapes, figures, abstractions and everything in between.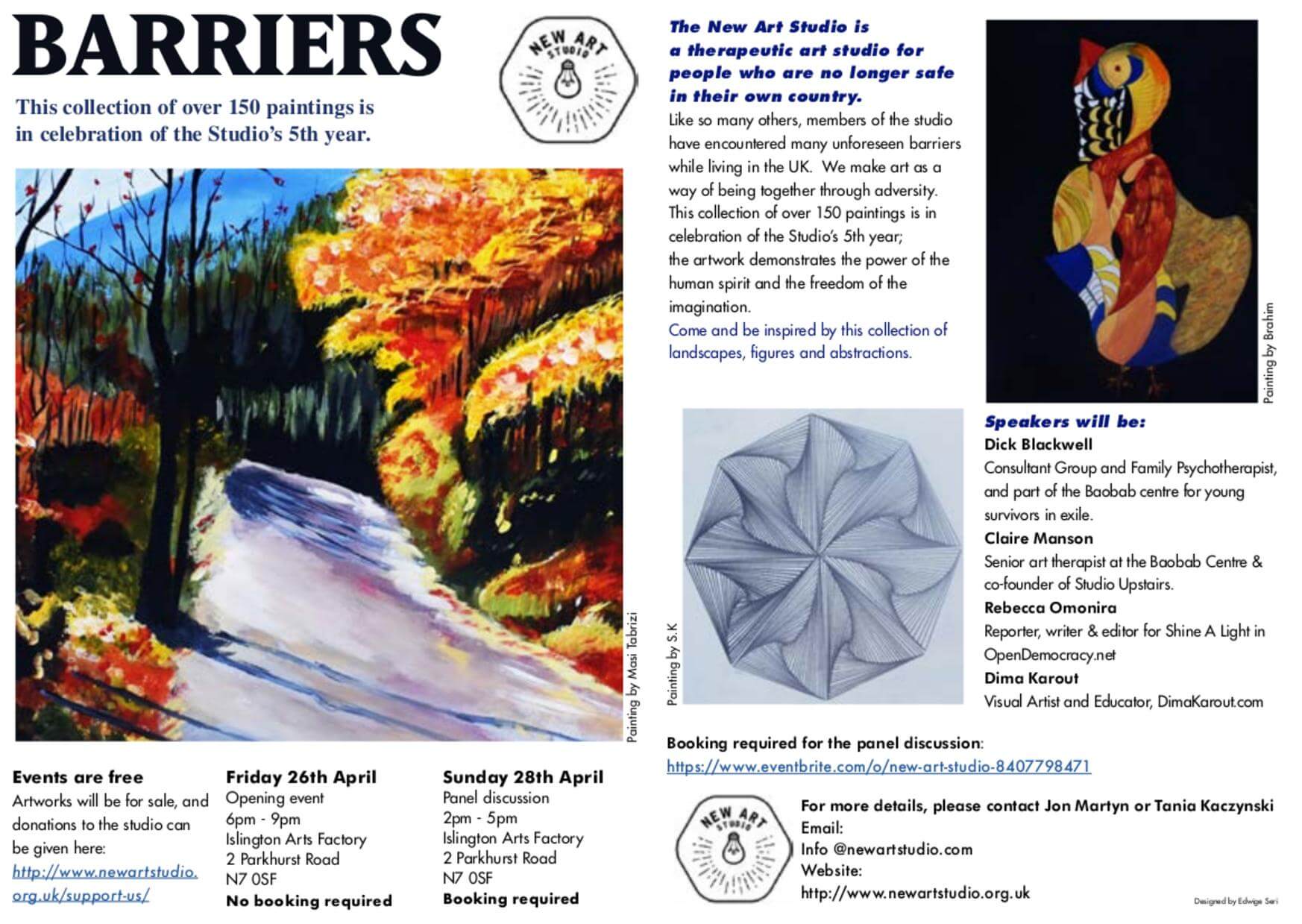 The exhibition will open on Friday 26th April 6-9pm
Followed by a panel discussion on Sunday 28th April 2-5pm
For tickets to the panel discussion click here: https://www.eventbrite.com/o/new-art-studio-8407798471
At the Islington Arts Factory
2 Parkhurst Road
Islington
N7 0SF
The exhibition will be open until 10th May
See http://www.islingtonartsfactory.org/ for opening times.
Events are free, art works will be for sale, and donations to the studio can be given at the event